New Toyota Corolla
For Sale in Emporia, KS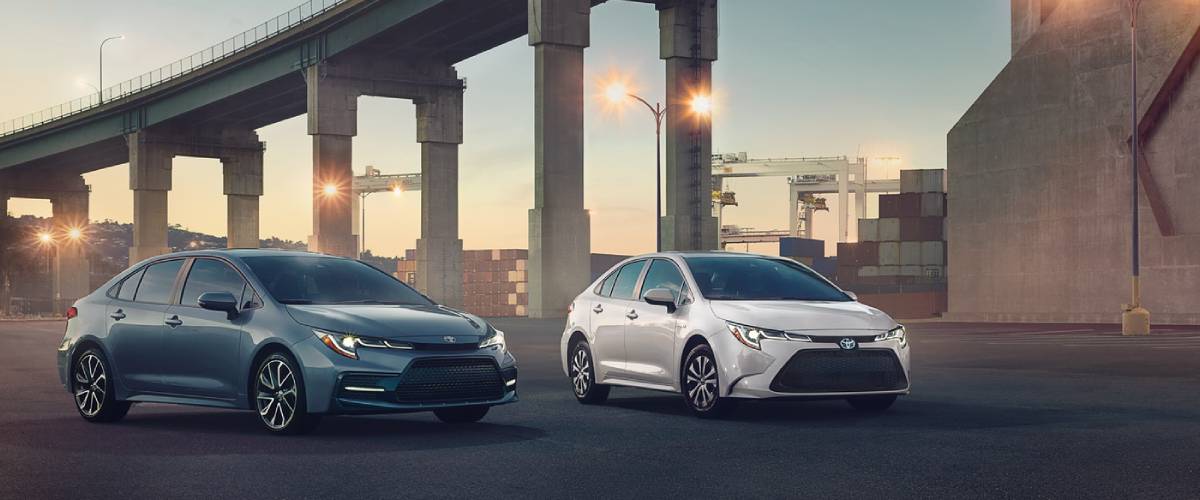 The New 2020 Toyota Corolla has been ruled out as a mid-sized compact car with great road reliability. The vehicle has a lot to offer when it comes to interior and exterior quality, as well as performance specifications. The 2020 Toyota Corolla is well configured for great fuel economy, outstanding road performance, and lots of safety configurations. Here at Clint Bower Autoplex, we are excited to bring you more info regarding what the New 2020 Toyota Corolla has to offer.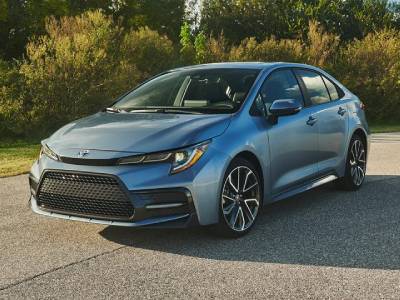 The New 2020 Toyota Corolla Exterior
The New Toyota Corolla has a sleek aerodynamic exterior with a great outline and curve. The entire body is optimized for the best ride possible at high speeds. The vehicle comes in eight different colors, including celestine, classic silver metallic, black sand pearl, Barcelona red metallic, super white, blizzard pearl, blueprint, and blue crush metallic colors. The 15-inch alloy wheels accommodate the P195/65 R15 tires to offer the best possible ground clearance. Some trims come equipped with 16-inch and 18-inch alloy wheels.
Contact Us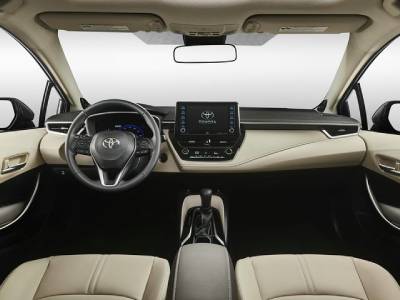 The New 2020 Toyota Corolla Interior
The New Toyota Corolla has an impressive record of great cabin design, ample seating space, and sufficient cargo space. The 2020 Toyota Corolla is a 5-seater car with cloth upholstery seats that also offer automatic and manual adjustability. Additional options in different trims of the Toyota Corolla include premium cloth seats, sports-configured seats, synthetic leather upholstery, and even heated front seats.
The interior of the 2020 Toyota Corolla is configured for great entertainment and comfort. It comes with standard features, such as Bluetooth connectivity, USB port connectivity, 7-inch touchscreens, a 6-speaker stereo system, voice recognition, and Wi-Fi hotspots. Additional driver-assistant interior features include a rearview camera system, a pedestrian detection system, a forward-collision warning system, an adaptive cruise control system, and a lane-departure warning system. These are all configured to ensure that the driver enjoys the safest ride possible.
Lastly, the New 2020 Toyota Corolla has 13 cubic feet of trunk space with the hatchback model having 17.8 cubic feet of space, which can extend to 23.3 cubic feet when the second row of seats is folded.
The New 2020 Toyota Corolla Performance
Performance-wise, the New 2020 Toyota Corolla offers excellent road performance as powered by the 1.8-liter, 4-cylinder engine, which delivers 139 horsepower. The Continuously Variable Automatic Transmission (CVT) drivetrain ensures the effective delivery of that power to the wheels. The New 2020 Toyota Corolla has an EPA rating of 30 MPG in city and 38 MPG in highway environments.
The 2020 Toyota Corolla is also powered by an optional 2-liter, 4-cylinder engine, which delivers 169 horsepower of energy to the CVT 6-speed manual transmission has an excellent EPA rating of 31 MPG in city and 40 MPG in highway conditions. When it comes to braking and handling, the 2020 Toyota Corolla's standard front-wheel drive feature offers great maneuverability.
 The New 2020 Toyota Corolla Safety Technology
The New 2020 Toyota Corolla packs a lot when it comes to standard and advanced safety features. The Corolla is fitted with front, rear, side, passenger, and driver airbag systems. The vehicle is also equipped with 4-wheel ABS to enhance your confidence even in bad road conditions. The brake-assist feature, coupled with the electronic stability control and the 4-wheel disc brakes, allows you to enjoy sufficient braking power.
Additional safety features include the daytime running lights, child locks, traction control, lane-departure warning, and lane-keep assist as already discussed.
The New 2020 Toyota Corolla Trim Levels
The Toyota Corolla comes in eight different trims, including the L, LE, Hybrid LE, SE CVT, SE Nightshade, SE 6MT, XLE, and the XE trims. Among the key variable features in each of these different teams include the fuel efficiency rating, entertainment features, safety integrations, drivetrain, and other minor exterior features like ground clearance.
Clearly, the New 2020 Toyota Corolla is a well-configured vehicle that is designed to offer excellent road performance. You can reach out to us in any of our dealerships with your questions on how to own one.
If you would like to learn more, stop by our dealership! We would also be happy to help you with all of your financing needs. If you have any questions, you can always contact us for more information.
We are proud to serve drivers in Burlington, KS; Council Grove, Eureka, KS; El Dorado, and Wichita.